Mac-friendly Palm Developers
I have now had enough nominations to draw up a first list of Mac-friendly developers. There are still prizes to be won, so if reading the list inspires you to nominate an over-looked worthy, or even to add further support for a developer who appears here, send an e-mail to: blog@tomstoneham.com.
Everyone who sends in a nomination (or several) will be entered in a prize draw. The prizes, kindly donated by Paul Nevai, are two regsitrations for pedit and two for pToolSet. I will run a draw every 20 nominations received until we run out of prizes. The rules are: each person only gets entered once, however many nominations he or she enters, but you still get entered if your nomination duplicates that of someone else.
It would be nice to make the list quite comprehensive, so I will keep adding links whenever I find them or people send in nominations.
Results
One thing I discovered is that the scoring system was not perfect, but I have been able to make judgements about where people should go on the basis of information provided and checking things out for myself. There were very few nominations for Lemons, so I would very much like to hear more about software sinners offering .exe downloads only.

I have tried to verify all the gradings, but some are for products I do not use, so apologies and please make contact if you think I have made an error.



= Full Mac desktop support
Florent Pillet (Brainforest, iTreo, SyncBuddy etc.) - heaps of praise, not only for his applications, but also for the support he has provided for people trying to develop for the Palm on a Mac.
Mark/Space with the Missing Sync – not surprisingly, this had the most nominations.
Llamagraphics with LifeBalance – almost as popular as Mark/Space
SplashData with the SplashWallet Suite – again, very very popular
Mootjelitt with MPC – several nominations, mostly in connection with Jfile
Adobe: while one can imagine a better PDF reader for the Palm, at least they give full Mac desktop support for conversions.
UltraLingua dictionaries have a full-featured Mac desktop application in both OS X and Classic
Filemaker Pro for the Mac and Filemaker Mobile for the Palm together make an excellent integrated database solution aimed at business and institutional use.
Margi Presenter-to-Go: presentations from your Palm, supports OS 9 and X, and doesn't even need you to use Powerpoint!
Also nominated for three apples were:


= Good Mac support but something missing

= Limited Mac support
This category turned out to be small, the two entries having in common that the developer does not provide Mac support themselves, but have allowed others to do it for them: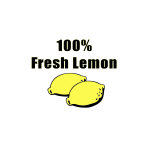 I am going to try to keep to the rule that Lemons go to developers who do not merely ignore Mac users but postively exclude them (e.g. only .exe downloads). I am not giving links because, believe me, if you are reading this you do not need a link to these products!
On this count we have had nominations for:
Zagat
DataViz, who were praised for the WordToGo and SheetToGo elements of DocumentsToGo but have been severely criticized for SlideshowToGo and SmartlistToGo.
QuickOffice
PDAMill