Concerts 2019/20
Yorkshire Bach Choir Choir info
Saturday 16 May 2020, 7:30 pm, St. Michael-le-Belfrey, York: Song of Songs TICKETS
Saturday 20 Jun 2020, 7:30 pm, St. Michael-le-Belfrey, York: Handel, Purcell and Blow TICKETS
Saturday 7 December 2019, 7:00 pm, Central Hall, University of York: University Choir & Shepherd Group Brass Band
Wednesday 11 March 2020, 7:30 pm, York Minster: Handel: Israel in Egypt
Wednesday 17 June 2020, 7:30 pm, York Minster: Elgar: The Dream of Gerontius
Some other concert series of interest
---
Regrettably, concerts listed in May and June 2020, and the 2020 York Early Music Festival in July 2020, have been cancelled owing to the coronavirus crisis. We hope these concert series will resume sometime in 2021.
---
Other information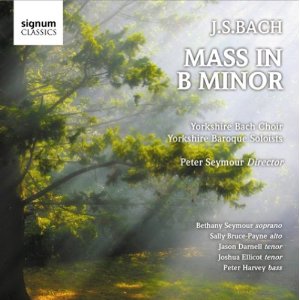 The Yorkshire Bach Choir's Signum Classics recording of the Bach B Minor Mass
(2011) is available through the choir or from retailers.
---