I have been running this Blog since the 8th August 2002, so there is a huge amount of material in the archives. I have added a Google powered search at the bottom of this page and on the index of the archives. I hope people find it useful or interesting.
Kenny Song from Malaysia has sent me a really useful idea for Palm owning Mac users who have large DVD collections:
"Download the excellent and free
DVD Attache
, which allows you to catalog your collection via links to Amazon and IMDB.
Below is a screenshot of the main screen in my library.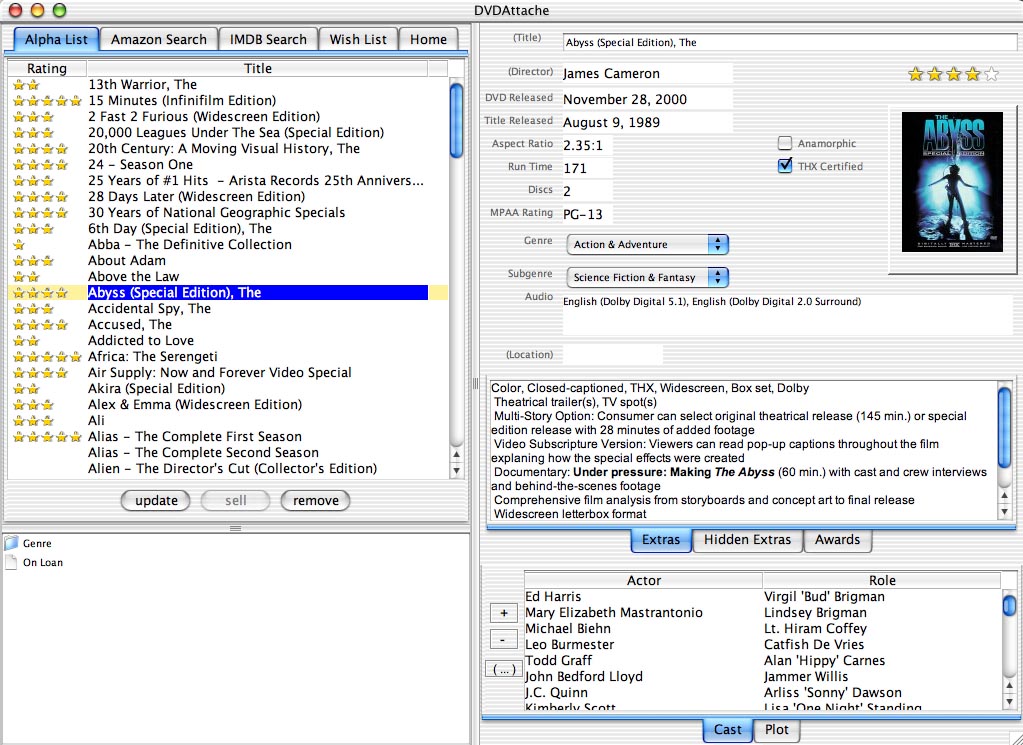 You can then have the option to export your collection as a HTML page with options to select which field you want included. Image can be Small or Large as per your preference.
Screenshot of exported page as viewed in Safari. Should look the same in any browser.
The left index will link to the DVD detail screen when tapped.
Use iSiloX to convert the file to iSilo and you have a nice hyperlinked collection of your entire DVD Library. You can have the option to include or exclude the Image if size is an issue. Really nice as it save you lots of time in inputting info. DVDAttache allows you a Quick Add option where thousands of DVD is listed in a page and you just select all that is in your collection, tap Add and the info will be downloaded eg the Abyss page I have above."