2015 IEEE Congress on Evolutionary Computation
Special Session on
Evolutionary Computing Application in Hardware
May 25 to 28, 2015, Sendai International Center, Sendai, Japan
Important Dates
Competition Proposals - September 26, 2014
Special Session Proposals - October 31, 2014
Paper Submission - December 19, 2014
Tutorial Proposals - January 9, 2015
Notification of Authors - February 20, 2015
Final Submission - March 13, 2015
Early Registration - March 13, 2015
Paper Submission to Special Session
Through the normal CEC 2015 paper submission process, selecting
'SS33: Evolutionary Computing Applications in Hardware'
session as
main research topic
from the Special Session category.
Evolutionary Computing Application in Hardware
Evolvable systems encompass understanding, modelling and applying biologically inspired mechanisms to physical systems. Application areas for bio-inspired algorithms include the creation of novel physical devices/systems, novel or optimised designs for physical systems and for the achievement of adaptive physical systems. Having showcased examples from analogue and digital electronics, antennas, MEMS chips, optical systems as well as quantum circuits in the past, we are looking for papers that apply techniques and applications of evolvable systems to these hardware systems, and in particular this year looking for papers in the areas of evolutionary robotic and evolutionary many-core system.
CEC ECAHa SS 2015 Call for Papers
IEEE CEC 2015 Conference Homepage
Topics include but are not limited to: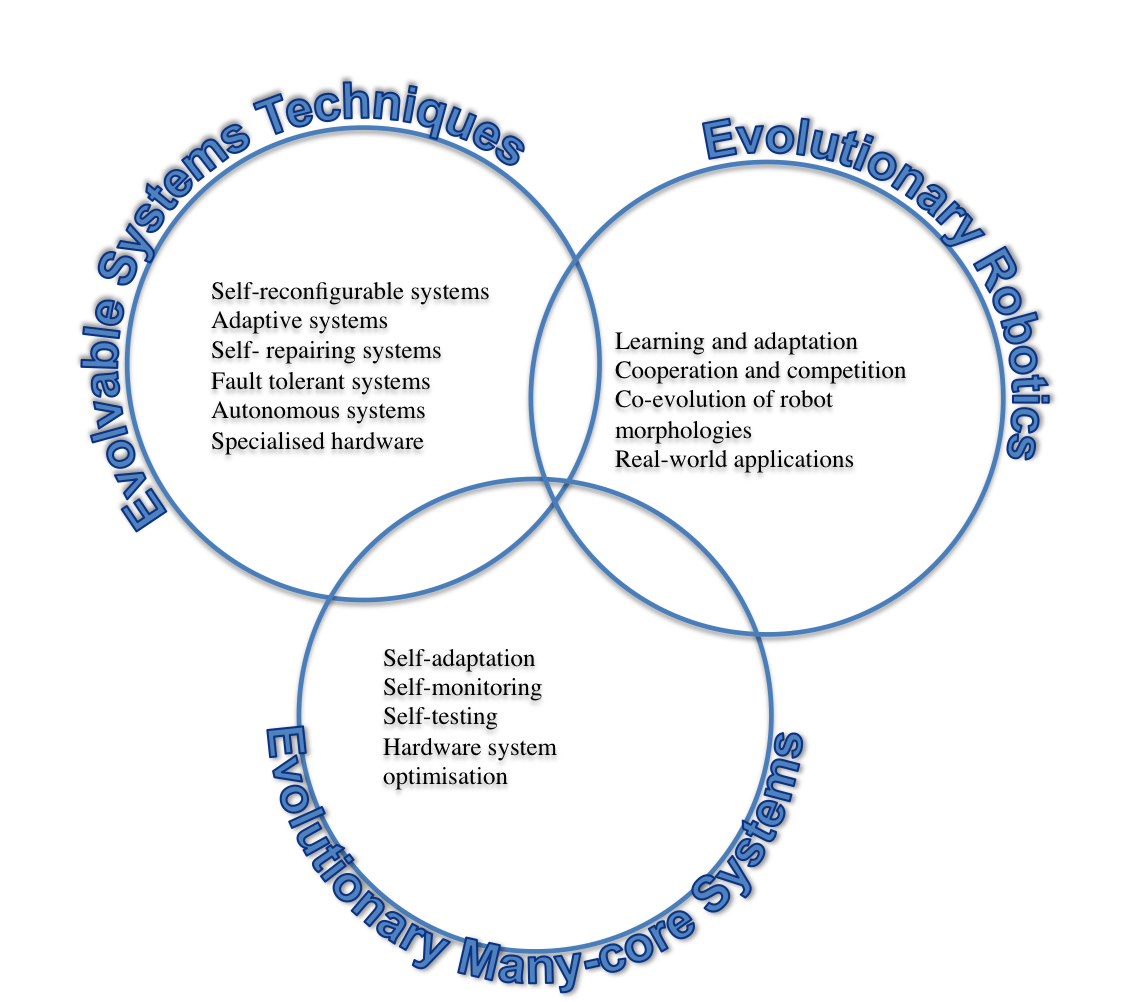 Conference Co-Chairs
Andy M Tyrrell (andy.tyrrell@york.ac.uk)
Martin A Trefzer (martin.trefzer@york.ac.uk)