Biography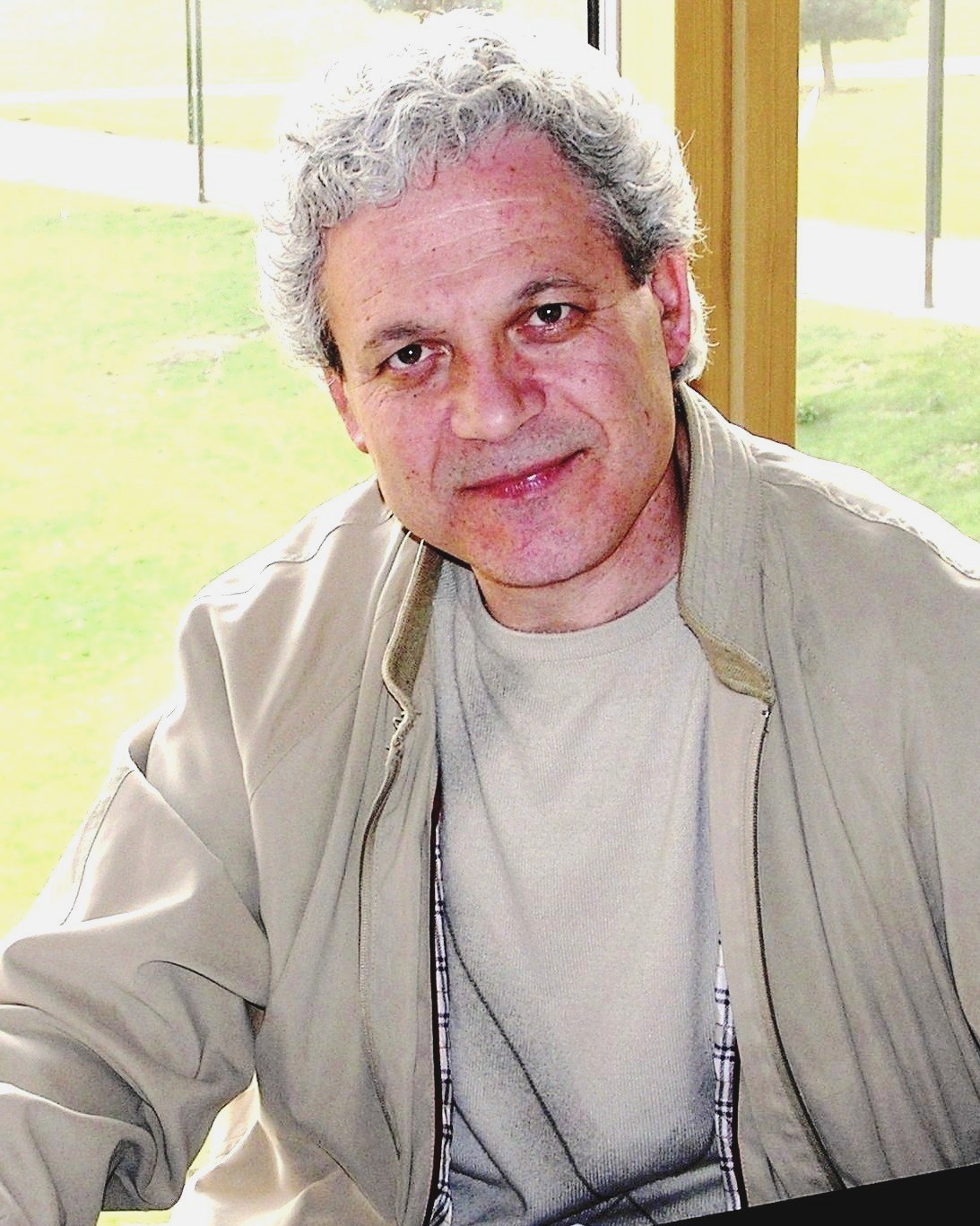 "The elegance of Ligeti and the gritty intensity of Kurtág, a fascinating combination. I get the sense of pure music in a serious vein, its composer driven only by an internal need to express himself."
James H. North, Fanfare Magazine, USA 2008

"Simaku's idiom combines avant-gardism and modality in a manner all its own." Avangarde und Ethnologie vereint, by Frank Kämpfer, Deutschlandfunk, Cologne, 2008

"Power is certainly the mot juste here, as even in the moments that veer towards silence there is an awareness of the explosive potentialities of the musical surface. As on all the works presented here, the sure voice of the composer is never in doubt." Colin Clarke, 2009 Cambridge University Press, Tempo 63


The Albanian-born British composer, Thomas Simaku (b.1958) began his composition studies with Tonin Harapi at the Tirana Conservatoire. After graduating in 1982, he gained first-hand experience working with folk musicians for a period of three years in the remote town of Permet in Southern Albania near the border with Greece .In 1991 he moved to England and gained a PhD in Composition at the University of York (1991-96) where he studied with David Blake. He also was the 1996 Leonard Bernstein Fellow in Composition at Tanglewood Music Centre in the USA with Bernard Rands, and a fellow at the Composers' Workshop - California State University (1998) with Brian Ferneyhough.

Simaku's music has been reaching audiences across Europe, the USA and further afield for more than two decades, and it has been awarded a host of accolades for its expressive qualities and its unique blend of intensity and modernism. His works have been selected by international juries in no less than nine editions of ISCM World Music Days; other international festivals where his music has been performed include Huddersfield, Tanglewood, Miami, Zagreb-Biennale, Weimar, Munich, Rome, Viitassari (Finland), Alea III Boston, Beijing, Innsbruck (Austria), Warsaw Autumn, etc.
Performed by renowned soloists, ensembles and orchestras, his music has been broadcast worldwide, including radio stations such as BBC Radio 3, SWR2, MDR, Deutschlandfunk (Cologne), Amsterdam Radio 4, ORF (Austria), Australian Broadcasting Corporation (ABC), RNE (Spain), RTP (Portugal), etc. His CD released on Naxos 21st Century Classics series in 2008 received much critical acclaim; it reached the best of year list in the USA.

Prestigious awards include the coveted Lionel Robbins Memorial Scholarship in 1993, First Prize of the 2004 Serocki International Competition, a Leverhulme Research Fellowship, and a three-year fellowship from Arts & Humanities Research Council in London. In 2009 Simaku received a British Composer Award from BASCA for his Soliloquy V - Flauto Acerbo, which the judging panel described as 'visionary and entirely original'. With this work he represented the UK at the 2012 ISCM Festival in Belgium.

Notable performances include, among others, those given by the Kreutzer Quartet, Arditti Quartet, Quatuor Diotima, English Northern Philharmonia, European Union Chamber Orchestra, Warsaw Philharmonic, MusikFabrik, Kreutzer Quartet, Amsterdam New Music Ensemble, the New London Orchestra, Slovenian Radio-Television Orchestra, Tokyo Phonosphere Musicale, Insomnio Ensemble, Polish Radio Chamber Orchestra, Rubinstein Quartet, Copenhagen Sinfonietta, Concorde (Dublin), Luxembourg Sinfonietta, Romanian Radio Chamber Orchestra, Capricorn Ensemble, Norwegian Medieval Trio, Tyrolean Ensemble of New Music (TICOM) etc. Simaku's music is published by University of York Music Press and Emerson Edition.
Thomas Simaku has given lectures and presentations on his music at a number of Universities and Academies, including King's College and Royal Academy of Music in London, 'Hanns Eisler' Academy in Berlin, Vienna Conservatoire, Hong Kong University, the Chinese University of Hong Kong, Beijing Normal University, Prague Academy of Arts, Leeds University and Birmingham Conservatoire. In 2000 he was granted British Citizenship and now lives in York with his wife and two daughters. Thomas Simaku holds a senior position as Reader in Music at the University of York.