Below Ground Research at York,
c/o Dr. Andreas Heinemeyer (andreas.heinemeyer@york.ac.uk)
University of York, York YO10 5DD, England, UK
Stockholm Environment Institute (SEI-York), Environment Department,
Grimston House:
Tel: (44) (0) 1904 32 2991, Fax: (44) (0) 1904 32 2898
---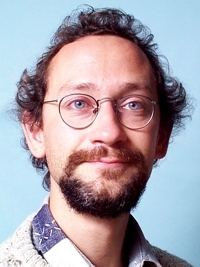 WEB PAGE FOR
ANDREAS HEINEMEYER
ECOSYSTEM ECOLOGIST AT THE UNIVERSITY OF YORK
(Member of staff at the Stockholm Environment Institute - York)
VIEW WITH MOZILLA

---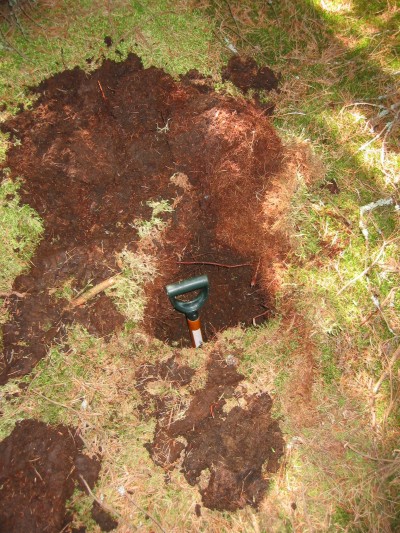 RESEARCH INFORMATION
1. SEI (current)
Brief description about the Stockholm Environmental Institute (SEI-York).
Brief description of the Climate and Energy Group activities at SEI-York.

2. CTCD (until 2012)
Brief description of the CTCD-York research aims and what we are up to in the near future.

CTCD-York website and project research aims with some key achievements.
Brief description of project '

Restoration of blanket bog vegetation for biodiversity, carbon sequestration and water regulation

':

This Defra funded peatland project (£950k) BD5104 'Restoration of blanket bog vegetation for biodiversity, carbon sequestration and water regulation' will initially run from 2011 to 2016.

Web link to project and more information:
PeatlandESUK




The overarching aim of this study is to:




Acquire experimental data to underpin the development and refinement of possible management techniques

, for example, applicable through Environmental Stewardship schemes, to address the dominance of heather (

Calluna vulgaris

) and

facilitate the support of 'active' blanket bog vegetation

(with peat-forming species, particularly

Sphagnum

spp.). This requires screening for the most suitable management techniques and then including those as part of a long-term manipulative experiment to

provide scientifically sound and meaningful data upon which to base policy advice

and subsequently inform management decisions, considering both, environmental and socio-economic implications.



The project will address four main objectives:




Review

potential techniques to address heather dominance and help support appropriate 'active' Sphagnum supporting peatland vegetation on blanket bog and identify practical management options for experimental testing.


Field test

the identified management options and evaluating their effect on:
a) plant species composition, including bryophytes, to indicate likely impact on peat formation;
b) water table and peat fluvial and gaseous carbon fluxes.


Provide

a cost-benefit analysis to determine the cost of achieving a range of ecosystem services.


Evaluate

the impact of treatments on vegetation dynamics, stream flow, water budgets, carbon stocks, fluxes and greenhouse gas emission based on measurements and modelling approaches.



Site setup and monitoring:


The project will take part at three experimental peatland sites in the English uplands, which are typical of grouse managed blanket bog, having at least 30% and ideally over 50% cover of heather over deep peat but with some other blanket mire species, including

Sphagnum

spp., present at low frequency/cover. The sites are predominantly under current rotational burning and the peatland is mainly intact (i.e. not eroded). At each site two similar sub-catchments are paired, serving as control (current burn regime) versus treatment areas (e.g. mowing).



Collaborators and Project Partners:


The Yokrshire Peat Partnership (YPP) are a direct project partner within this project. Contact person is Dr. Astrid Hanlon at YPP, York.
We also collaborate with Birkbeck University for manual Ground Penetrating Radar (GPR) work. The contact person is Dr. Charles Bristow at Birkbeck, London.
For automated GPR surveys we work together with Dinsdales Moorland Services (DMS). The contact person is Dr. Lauren Parrey, Leeds University.

4. CV, Selected Publications and Web-Links
Andreas Heinemeyer is an active member of the British Society of Soil Science (BSSS)

---
---
THE (UK) HEINEMEYER PICTURES
!!!Movie page!!!
PICTURE GALLERY 1 (The Heinemeyers) Top of page
!!! Andreas & Catherine Heinemeyer's wedding 16th August 2003 !!!


PICTURE GALLERY 2 (York allotment, house and the town itself) Top of page
!!! Andreas & Catherine Heinemeyer: Allotment Pics !!!

PICTURE GALLERY 3 (Our Holidays) Top of page


PICTURE GALLERY 4 (My home town Alfeld Leine in Germany) Top of page


PICTURE GALLERY 5 (Historic Alfeld and the surroundings) Top of page


PICTURE GALLERY 6 (All Saints Brass where we made music with 'All Saint's Brass' and some pics about our former band 'Funkate')


PICTURE GALLERY 7 (Enter the Carbon Cycle Science world) Top of page

---
!!! UNDER constant CONSTRUCTION !!!

Last updated 1st May 2012

---