<![if !vml]>

<![endif]>
Intonational Variation in Arabic
Provisional programme
Venue: Room V120 Vanbrugh College, University of York
Pdf handouts of many of the talks are now available to download. If you wish to have a copy with embedded soundfiles please contact the relevant author direct (or the conference organisers, who can put you in contact with authors).
Monday 28th September
Tuesday 29th September
9.30-10.00

Dina El Zarka (Universitšt Graz)

The representation of focal accents in Egyptian Arabic

10.00-10.30

Raya Kalaldeh (Trinity College, Dublin)

Peak alignment in Jordanian Formal and Colloquial Arabic

10.30-11.00

Coffee

11.00-11.30

Hanady Mansour (Qatar University)

Intonation and stress generator for Arabic text-to-speech

11.30-12.00

Droua-Hamdani, G. (CRSTDLA, Algiers), Selouani, S.A. (University of Moncton, Canada), Boudraa, M., Boudraa, B. (USTHB, Algiers)

ALGASD PROJECT: statistical study of vocalic variations according to education levels of Algiers speakers

12.00-12.30

Bouchhioua, Nadia (University of 7th November, Carthage, Tunisia)

Stress and accent in Tunisian Arabic [pdf of talk]

12.30-13.45

Sandwich lunch (included in conference registration fee)

13.45-14.15

Abdel-Fattah Moftah (Suez Canal University, Ismailiya)

Stress timing of tone groups in Arabic

14.15-14.45

Mohammed Hafiz (University of Melbourne)

An account of tonicity and intonation of West African Spoken Standard Arabic: a case study of Ghanaian muslim scholars

14.45-15.15

Coffee

15.15-16.00

Invited speaker: Judith Rosenhouse (Swantech Ltd)

A phonetic delineation of pragmatic features in male Bedouin narratives† [pdf of talk]

16.00-16.15

Closing greetings†

16.15-17.00

Closing reception
†††††††††††
For further information please contact the conference organisers.
We are grateful for financial support from:
The University of York ~ The Linguistics Association of Great Britain ~ The Council for British Research in the Levant
<![if !vml]>

<![endif]>†††††††††††††††††††††††††††††††† <![if !vml]>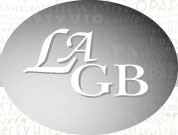 <![endif]>† ††††††††††††††††††† ††††††††† <![if !vml]>

<![endif]>†††††††††††††††††††††††††††††